Contents:
---
WORK
Biographical Abstract
Full curriculum vitae
Performance Resume
Internal Medicine
Medical Informatics
Traditional Chinese Medicine

---
PLAY
Cooking
Media
Travel
WESTERN CLASSICAL MUSIC

Willem Mengelberg
---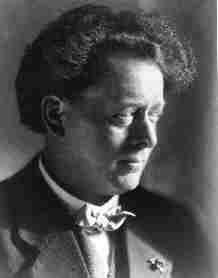 Willem Mengelberg
For more information:
---
Posted to: rec.music.classical.recordings
Subject: Mengelberg Recommendations
Date: Thu, 20 Feb 1997

Smuras wrote:

I'm interested in recordings made by Mengelberg. Any special recommendations? I recently happened upon a Biddulph recording of a performance of Beethoven's 1st and 3rd symphonies; any thoughts on these performances?

Mengelberg is definitely a personal taste; some listeners respond to his very personal, intense but extremely willful style, and others can't abide a note of what he does. I sit somewhere in between -- some of his work is sublime, while some of it tends to grate on me. There are also two major periods that I discern in his recorded output, one preceding World War II, mostly made by EMI and RCA, and the other during WW II (he was blacklisted by the Allies after WW II for a controversial naive complicity with the Nazi regime), mostly transcriptions from concert programs recorded by the Dutch radio. As noted, the studio efforts tend to be in better sound, with less distortion and compression, and his earlier recordings tend to be a bit less eccentric. They've found their way out to CD in a few different ways: the Dutch radio stuff has come out on CD on Philips (though I think these have been deleted from their catalog) and more recently on Teldec, and the prewar stuff has come out on a slew of British reissue labels (Symposium, Biddulph, Pearl) in addition to remasterings by EMI and RCA themselves. Because with Mengelberg, personal reaction plays a much bigger part than anything else, I'll limit myself to a few really special performances:

I'll also warn against two performances that I've seen praised around here before: wartime performances of the St. Matthew Passion and the German Requiem. Both performances do have some exciting things in them, but they both have important cuts (the German Requiem in the great, "Herr du bist wuerdig" fugue; the St. Matthew cuts are a bit more savage). I'm also not crazy about the choral sound, but that reflects biases from my own singing.